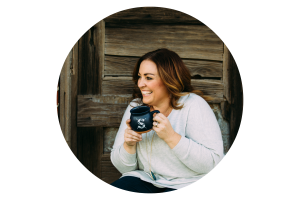 A Letter from Jennifer
Founder
My mission in life is to lead women just like you on a journey of discovery.
It was through my own journey of discovery that I unlocked the stories of my life roadmap that were holding me back from creating my fulfilled life.
I was always the strong, alpha female who took care of everyone else. I looked happy and confident to the world on the outside but on the inside I was full of anger, shame, and regret.
I pushed through life like a champion, earning four college degrees, moving up quickly into leadership roles within every company I worked for. From the outside people would never know that I second-guessed every decision I made as a result of situations on my life roadmap where I had been pushed around, bullied, and controlled. I wore the mask well.
I uncovered the reality that I pushed people away because of moments where I had been vulnerable and weak, when others took advantage of me. I pushed people away to keep from ever getting hurt again.
Even when I had amazing people in my life I still wouldn't let them in. The thought of sharing emotions, thoughts, and dreams actually scared me to death. What if I got hurt again? Or worse yet, what if I let them see all of my stories and they turned away from me?
I desperately wanted deep happiness but I worried that my past mistakes would always haunt me. Fear and limiting beliefs controlled my life.
I spent my days always being on the defense, constantly battling to prove myself to others. But that left me feeling so exhausted and empty. Despite the kids, despite, the house, despite my career I knew I was missing out on that true connection and deep happiness I wanted in life.
I was lost, I had no idea where to start or even what my fulfilled life could look like.
But I found my way.
I've embraced my story, every chapter, and fully love the person I see in the mirror.
My inner confidence finally matches my outer confidence.
I have a deep connection with my loved ones.
I wake up every morning energized and excited about the day ahead because I know that I am creating that fulfilled life I always dreamed about.
I know my path, I know the steps, and even though it may feel scary and overwhelming at times I confidently move forward towards being the best version of myself.
I have a gift. A gift that has slept inside my soul for far too long. Now it's time for me to share my gift and lead other women on their own journey of discovery.
Let's walk together and start you on your path towards releasing the overwhelm and designing a life full of happiness and fulfillment.
See you soon!
Jennifer